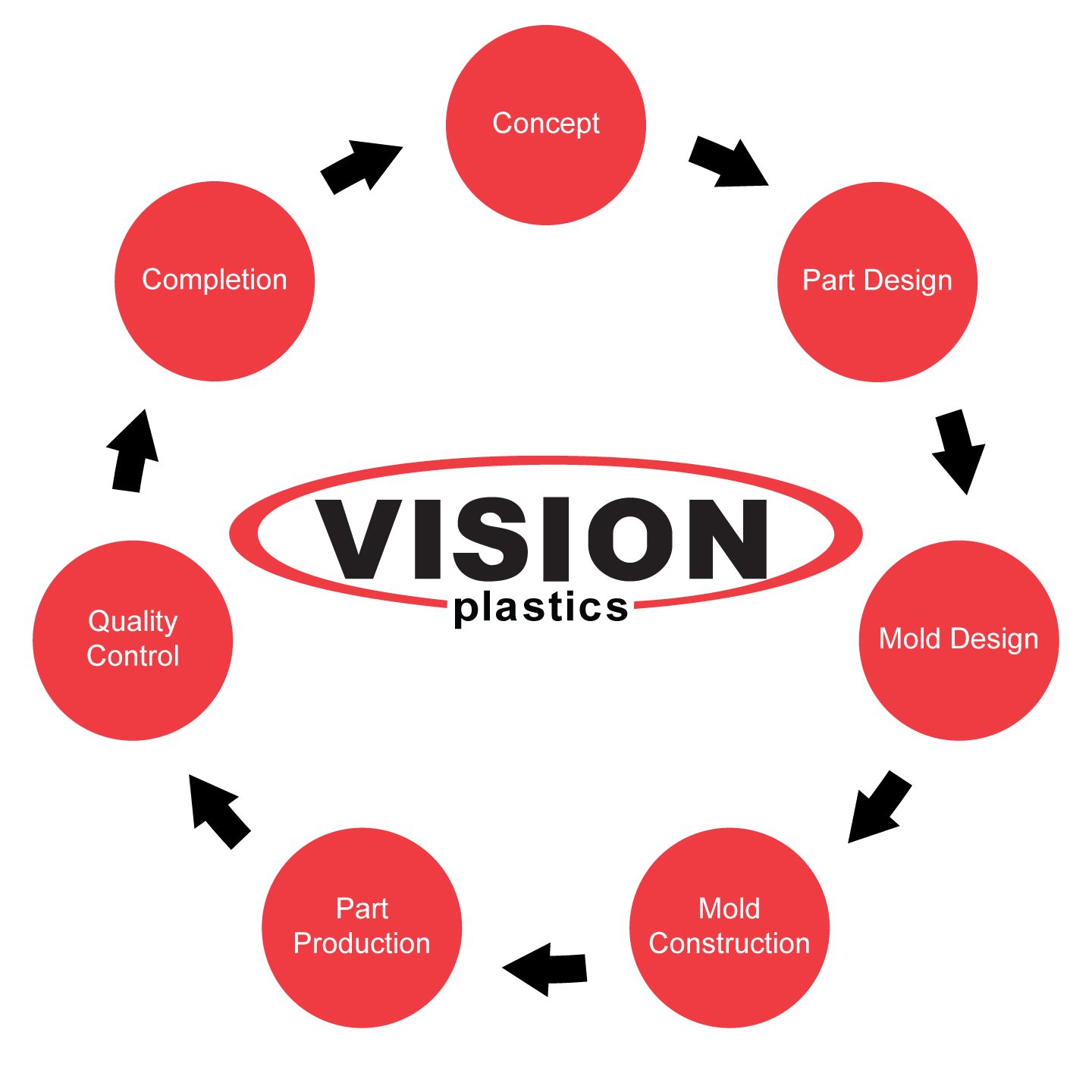 Concept:  Contact us with your idea.  We offer quotes at no cost to current or prospective customers.
Part Design:  Our Engineers will design your part to your specifications and work with you on all details.
Mold Design:  The mold will be designed to create your finished good.
Mold Construction:  The mold will be built to create your finished good.
Part Production:  Your concept goes into production and is molded by our dedicated Operators.  Our facilities hold a total of 41 presses with  force capacity ranging  from 30-1000 tons.
Quality Control:  We regularly monitor product throughout all three shifts, ensuring your product is made at the highest level of quality.
Completion:  Your concept has come to completion and your finished good has been created.